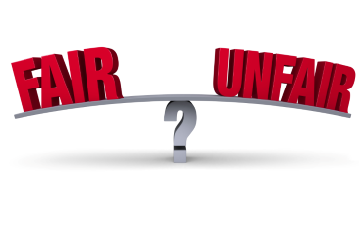 Thank you Joanne Law for your thoughtful contribution to the debate on Mediation and Fairness on :
Really interesting, if somewhat cynical perspective on the question of fairness in mediation by Robert Angyal.
I would take a different perspective and narrow my focus down to mediation in accordance to the National Mediator Accreditation System practice standards and ethics.
The generally accepted meaning for ADR is Alternative Dispute Resolution (alternative to court) but I am with the crew who are working towards ADR meaning Appropriate Dispute Resolution. That shifts the focus from Court as the benchmark or expected approach to resolving disputes as is implied by looking at other than court as alternative and puts court where it belongs as the last resort in the continuum when people and their advisors are incapable of resolving the issues without a decision maker.
We have an unfortunate tendency to use acronyms in our industry which is not ideal, especially if we don't identify what the letters mean.
In mediation we avoid assumptions in our language when we mediate and I hope most mediators have their ears tuned in to hear assumptive language and use clarifying questions to open the assumptions up to scrutiny.
I feel that Mediation should be facilitated in accordance with the ethics established in our NMAS standards and in the case of family law mediators regulations not arbitrary moral norms. There is a huge assumption in believing that moral norms has any type of universality as morality isn't universal. It's a product of upbringing, religious norms and life experiences etc.
Does the list of criteria given for assessing civil disputes really cover appropriate criteria? Those given were "efficiency, cost, access, speed, compliance with the rules of natural justice, and so on."
I would add effectiveness in resolving the dispute, increasing understanding and improving communication.
If we take the definition of mediation from the NMAS Standards it is "Mediation is a process that promotes the self-determination of participants and in which participants, with the support of a mediator: (a) communicate with each other, exchange information and seek understanding, (b) identify, clarify and explore interests, issues and underlying needs, (c) consider their alternatives, (d) generate and evaluate options, (e) negotiate with each other; and (f) reach and make their own decisions.
A mediator does not evaluate or advise on the merits of, or determine the outcome
of, disputes. (there is a proviso that recognises the more evaluative or advisory end of the spectrum. Footnote in the standards: For a mediator using a blended process, which may involve the provision of advice see Section 10.2 of the Practice Standards)
If we lived in the ideal world I would like to create people wouldn't be mediating based on fear of the risks associated with litigation that they have rushed into but instead go to mediation first, share their perspective of what they need to resolve the dispute and work towards something that can be considered as acceptable by both.
So for me a fair outcome is within the range of somewhere between the best possible outcome and the worst case scenario for both. And that they are able to work through the decision making in a respectful process where they are not coerced, bullied or pushed into a feeling that they have no other options.
Rather than thinking about fair as being a single outcome perhaps we could think of it as an outcome that those involved can accept without regret.
When I am training mediators I coach them not to use language like "Are you happy with the outcome?" which reminds them of their best case scenario which is likely to be closer to the other parties worst case scenario. Instead if you ask "Is that acceptable to you?" people can think about does the outcome fit within the range they believe is reasonable. Because for me the answer to the question "who decides what is fair?" should be those who have to live with the agreement reached.
The questions asked at the end are questions that have multiple answers depending on the style of mediation. Settlement negotiation mediation may work as described but other types of civil mediation are used instead of and without any intention of going to court.
Why does mediation work?
How does mediation work?
For mediation where lawyers are included in the process.
How can I effectively represent a client at mediation?
By empowering your client rather than speaking for them and definitely by finding out what they want rather than pushing them into what you think they can get if you push hard enough.
What are the ethical limits on my advocacy at mediation?
My thinking is why do lawyers think that mediation is a process where they need to be advocating rather than assisting with problem solving?